Microblading
Microblading (also known as 3d brows, 6d brows, HD brows, feathering, or brow embroidery) is the latest trend in Permanent Makeup.
It is the most natural looking eyebrow tattoo.

​Microblading is done with a handheld blade, not a tattoo gun, and requires an immense amount of skill and talent. ​Choosing a Microblade artist is not to be taken lightly. You can't hide your face! Mariela at Mad Makeup of San Antonio stays up to date on the latest tools, pigments, techniques and products and she is constantly going through new trainings and gaining new certifications remaining at the forefront of the Microblading world. This insures you are getting the best service available.

Microblade your scalp to defend against thinning hair lines!
We Microblade Men Too!



Did you get bad microblading somewhere else?
Don't worry, we offer Microblading Removal!
We can remove and redo microblading!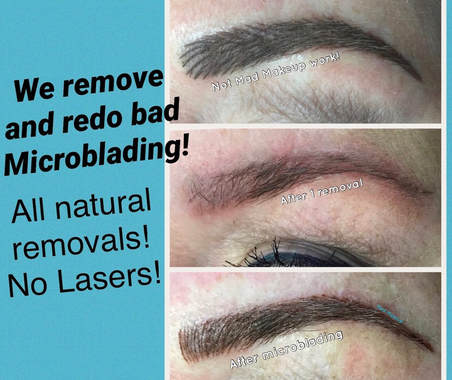 Don't trust just anyone with your face!
You deserve the best!
​You deserve Mad Makeup!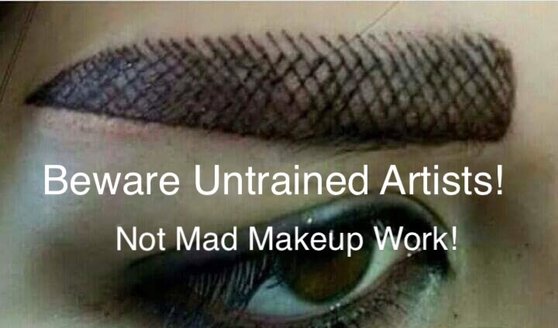 All microblading is NOT the same. The artist you go to is creating a brow one hair stroke at a time and requires pure artistic talent. Microblading is a very new and highly demanded technique attracting many untrained amateurs promising results they don't have the ability of delivering. If the price is too good to be true, it just may be. Mad Makeup performs many microblading removals a week correcting mistakes of other artists.
Don't risk your face!
Choose the best the first time.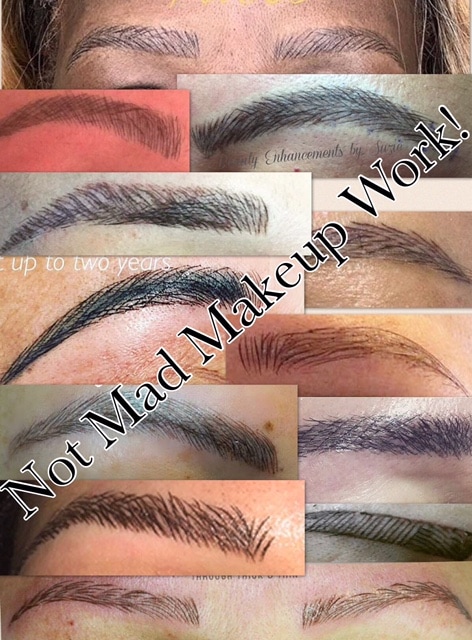 ​
Experience the Mad Makeup Difference and wake up every day with the brows of your dreams!
Prices
Eyebrow Microblading..............$550
Includes 6 week touch up

​Scalp Microblading...................$700 & up
Includes 4 and 8 week touch ups
| | |
| --- | --- |
| | Visit us on Facebook and instagram for the latest pictures and specials! |
A $50 non-refundable deposit is required for ALL appointments.
This deposit ensures you are serious about your appointment and will go toward the final cost.
We reserve that time just for you so we require a 48 hour notice for cancellations otherwise standard cancellation fees apply.