Contact Us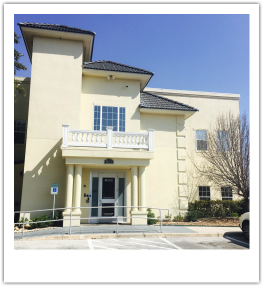 Mad Makeup
@ The Fountain of Youth Spa
18838 Stone Oak Parkway, Suite 102
San Antonio, TX 78258
(210) 557-0656
madmakeup@live.com
Hours:By
Appointment
ONLY
Monday: 12:00-6:00
Tuesday: 10:00-6:00
Wednesday: 10:00-6:00
Thursday: 12:00-8:00
Friday: 12:00-8:00
Saturday: 10:00-2:00
Sunday: 12:00-6:00
BOOK YOUR APPOINTMENT ONLINE NOW!
Cancellation Policy
A $50 non-refundable deposit is required to make an appointment. This deposit ensures you are serious about your appointment and will go toward the final cost. Your appointment time has been reserved especially for you. If you are unable to keep your appointment, please notify at least 48 hours in advance. This courtesy enables us to offer your appointment time to another client who may be waiting to be seen sooner.
If you cancel within 48 hours of your appointment 50% of the service price will be due before you can reschedule your appointment.
A late fee of $25 will be charged if you arrive 15-29 minutes late
If you arrive late by 30 minutes or more, we reserve the right to cancel your appointment and collect 100% of the service price..
Directions:
Mad Makeup is located inside of The Fountain of Youth Spa, which is located in the
Crystal building. When traveling North on Stone Oak Parkway turn right at the Monarch Dental. You will find The Crystal building (18838 Stone Oak Parkway) past the daycare center. Come inside and look for Suite 102 "The Fountain of Youth Spa."
---